139 Gladstone Str. 3130, Limassol, Cyprus, +357 25 212 127, info@139gladstone.com
"Few things in life are more luxurious or uniquely personal than a tailor made suit."
139 GLADSTONE - BESPOKE TAILORING WITH OVER 50 YEARS OF EXPERIENCE
On the hectic street of the financial headquarters lies an old characteristic Limassol style building.
Walking past the garden you find a large terass. Suitable for the afternoon coffee or late night cognac. Pass the terass and you face a large oak door.

Welcome to our home of production! From the moment you walk up the stairs and enter 139 Gladstone, a new horizon of personalized style opens up.

We believe that perception is key today whether encountering in your work space or on your leisurely time, which requires a style you feel comfortable in representing. Or even better, proud of having established.
Whether you prefer a cool, international, modern style or designed and refined traditional, we will see it through with an edge that oozes originality and unique style.

With the outmost exclusive fabrics, natural buttons
like mother of pearl, horn and nut and hand stitching to perfection it is our essence identifying personal style for our clients from beginning to end. We deliver the full concept laborating an authentic look for each customer.
Nothing will fit you better than a bespoke suit!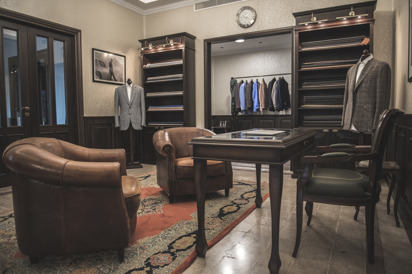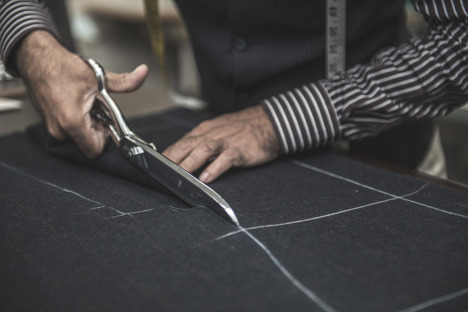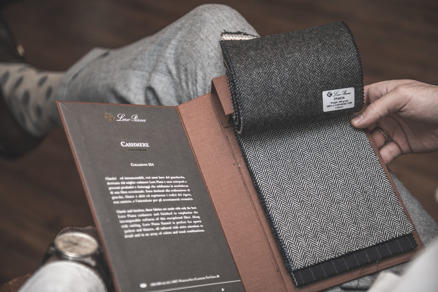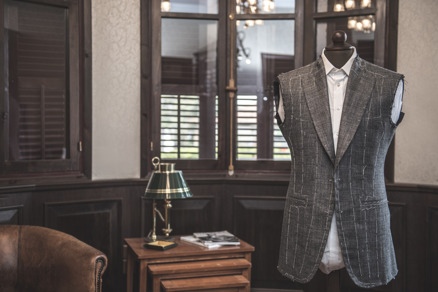 Bespoke tailoring is the ultimate refinement of suit making, the craftmenship is designed to reach the highest individual fit and customization.
Bespoke is an exceptional art that few tailors master nowadays, a tradition with great history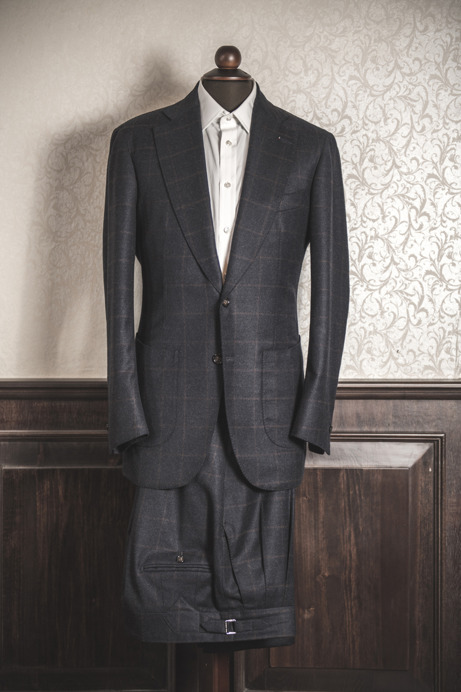 At 139 Gladstone we make an individual pattern for every customer, cut by hand with unique handmade details.
The process aquires more fittings, a higher involvement of the customer and the result is a suit or jacket, made especially after your needs. This piece can both elevate your features and tone down irregularities.

You will meet with your tailor from start until end, he will then get to know your body morphology, take measurements as well as doing the cut and fittings.

During the process you will be asked twice to come in for a fitting
in order to ensure that the piece meet our demand for excellence.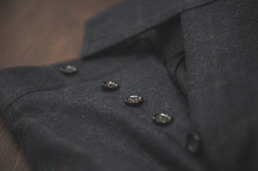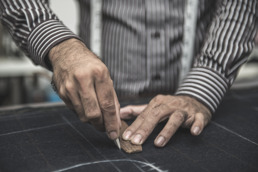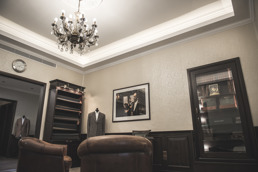 139 Gladstone Str.
3130, Limassol, Cyprus
Email: info@139gladstone.com
Tel: +357 25 212 127